There are many paths that can be taken as a company enters the networking maze.
Incorrect decisions are both costly and time consuming. Some choices may never allow your company to achieve its communications goals.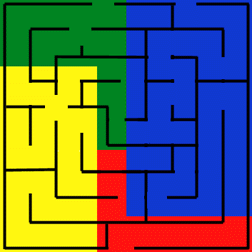 Teal Technology Services recommends world-class solutions and products to its clients. We help them cut through the maze of choices available in the communications marketplace and select world class solutions.
We partner with premium products and carriers to ensure optimum results. Consider allowing TealTec to assist your with your future networking needs. TealTec will recommend and install an optimal and scalable combination of equipment to provide your company with reliable networks.

SECURITY

Firewalls
Authentication servers
Internet user control
Virus and Spam Filters


WAN

Frame relay
ATM
DSL
T1,T3,OC3
Internet Access


VIRUS DETECTION


ETHERNET BACKBONES

Gigabit bandwidth
fiber and copper interfaces
Virtual LANs
Management
Quality of Service
Multi-layer switching